WESTCHESTER ARTS WORKSHOP
NINA LEVY: PHOTOGRAPHS AND SCULPTURE
(INCLUDING A SURVEY OF PHOTOS FROM 1999-2006)

SEPTEMBER 12th-OCTOBER 15th
WESTCHESTER COUNTY CENTER
196 CENTRAL AVENUE, WHITE PLAINS, NY 10606 914 606 7500
MON-THURS 10 AM - 8:30 PM, FRI 9:30 AM - 4PM, SAT 9 AM - 12:30 PM

SOME OF THE WORK INCLUDED IN THE EXHIBITION PICTURED BELOW: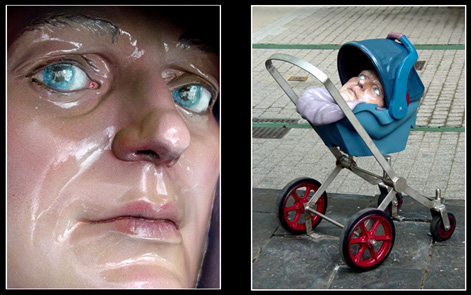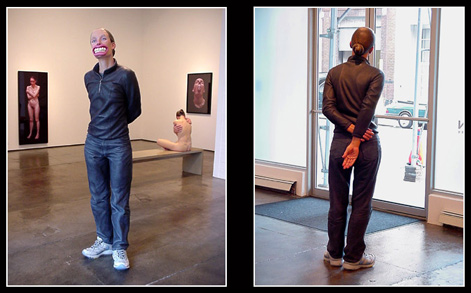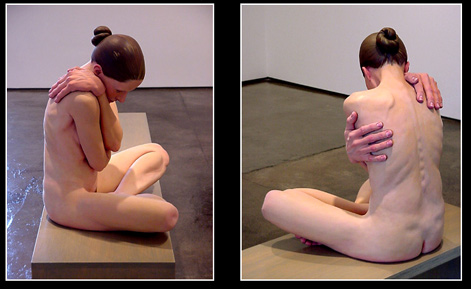 SCULPTURES ARE HYDROCAL OR POLYESTER RESIN CAST FROM CLAY ORIGINALS
AND PAINTED IN OIL OR AUTOMOTIVE PAINTS.
PHOTOGRAPHS ARE CIBACHROMES OR FUJIFLEX PRINTS MOUNTED ON ALUMINUM AND FRAMED.
ALL IMAGES INCLUDE SCULPTURAL PROPS AND ARE NOT DIGITALLY MANIPULATED. SIZES RANGE FROM 8"X10" TO 42" X 32"

RECENT & CURRENT WORK & EXHIBITIONS
WORK BEFORE 2002
BIO, PRESS & CONTACT